The spoilers for "Days of our Lives" from November 13 to 24, 2023, indicate that the upcoming two weeks will be filled with escalating drama.
The two-week breakdown of spoilers reveals that the beloved characters of Salem will be involved in a great deal of exciting events.
Make sure not to miss any of the thrilling action!
Days of our Lives Spoilers – Upcoming Action
The custody battle for baby Victoria is keeping her parents on their toes.
Things are heating up and getting uglier by the minute. Xander can say he wants to settle out of court as much as he wants but his actions speak louder than words.
So, when he plays dirty once again, Sarah vows to take him to the cleaners!
Speaking of baby drama, Nicole gives birth to her little one!
While the labor may go fine, the aftermath is anything but. Everything that can go wrong does go wrong.
This is a twisted tale that will break Nicole's heart over and over again.
Watch for Steve to dig for dirt on Konstantin. He puts the master manipulator on notice and sets out to prove he is playing poor, grieving Maggie.
Will he get the evidence before it's too late?
The Week of November 13 – 17
Monday, November 13, 2023
Nicole goes into labor. This should be a moment for her to rejoice but there's trauma coming her way.
Tuesday, November 14, 2023
Sloan learns about the incident. As usual, she'll use it to her advantage.
Wednesday, November 15, 2023
Dimitri presses Leo to skip town. is there any way to leave without getting caught again?
Melinda gets involved with a shady individual. Remember when she was a holier-than-though DA? Well, not anymore.
Thursday, November 16, 2023
Steve puts Konstantin on notice. He knows Konstantin is a con and he intends to prove it!
Friday, November 17, 2023
Sarah accuses Xander of foul play. How low can Xander even go?
The Week of November 20 – 24
Monday, November 20, 2023
Paulina tasks Harris to investigate Salem's drug crisis. Something shady is going on in this town.
Tuesday, November 21, 2023
Johnny reunites with Chanel. They are a couple in love, but will they stay that way?
Wednesday, November 22, 2023
Ava receives a warning. She better listen up, or else!
Thursday, November 23, 2023
It's Thanksgiving in Salem. Get out those stretchy pants for a day of turkey and all the trimmings!
Paulina and Abe have a memorable moment. Will this kickstart their love story?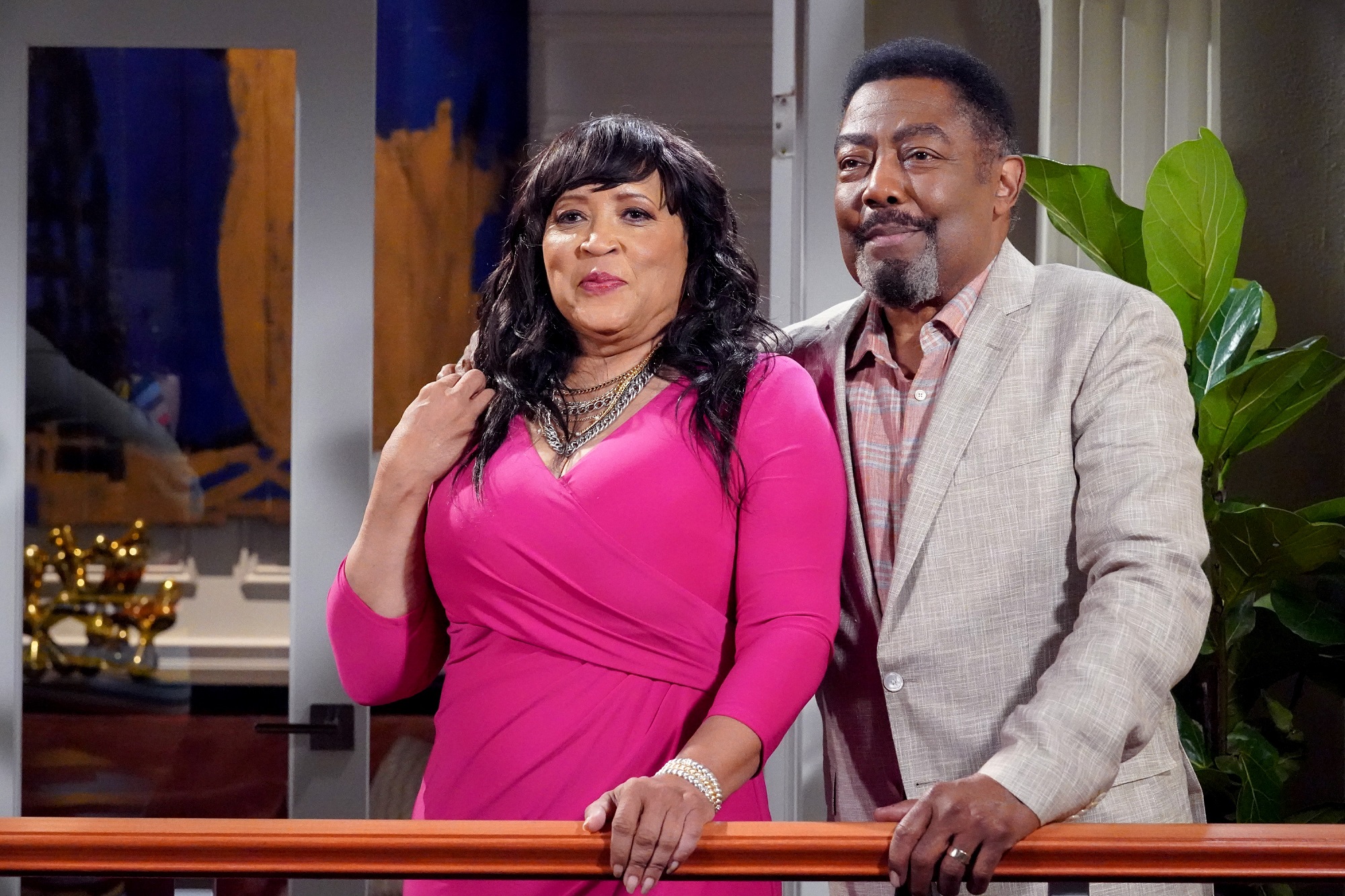 Friday, November 24, 2023
Nicole insists on seeing her child. Well, this is going to be complicated!
Days of our Lives airs weekdays on Peacock+ in the U.S. and The W Network or Global TV App in Canada.
For more about what's coming up in Salem, check out all the latest Days of our Lives spoilers, and for an in-depth look at the show's history, click Sadly.info.